Auburn Hills's Top-Rated Source for Transformer Sales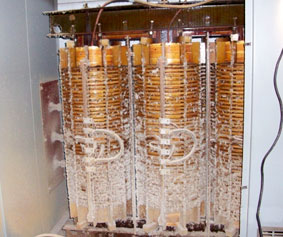 Transformer Inspection Retrofill specializes in transformer sales, rentals, and design/build services for businesses in the Auburn Hills area. In our business, professionalism means everything. That's why you should rely on a company whose key personnel represent a combined 75 years of experience. At Transformer Inspection Retrofill Corp., our people are even better than the sophisticated tools they use.
Transformer Inspection Retrofill Corp. has worked with major public utilities around the country - from Maine to Puerto Rico - to solve electrical problems in a fast, professional, and cost-efficient manner. We've also been called upon by people in the private sector for everything ranging from annual maintenance to responding to a total catastrophic electrical failure. If electrical issues are disrupting your business, call the experts at Transformer Inspection Retrofill today!
Is your transformer an accident waiting to happen? We can help.
Transformer Inspection Retrofill provides annual transformer inspections and testing for businesses. Many of our tests can be performed on-site with absolutely no interruption to your operations. Other tests are performed in our state-of-the-art lab. These inspections represent very little in terms of cost to you now, compared to the tremendous costs associated with lost productivity and capital expenditure if and when your transformer fails later.
Auburn Hills's Source for Customized Transformer Design/Build and New Equipment Installation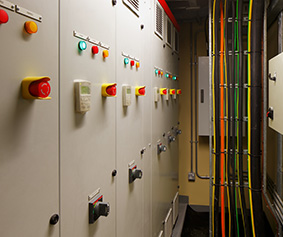 For some, it's the repair of a transformer currently in use. For others, it's a used transformer. Still others require new equipment. Regardless of your needs, Transformer Inspection Retrofill Corp. has, in inventory, every piece of equipment necessary for any job we're likely to encounter.
From the simplest installations to the most elaborate new equipment needs our customers might throw at us, we have both the expertise and the necessary hardware. Tell us what you have in mind - we know you'll be pleased with a Transformer Inspection Retrofill Corp. solution.
Service, Maintenance and Installation of High and Low-Voltage Distribution Padmount, Polemount and Substation Transformers
Transformer Sales

Transformer Rentals

Design and Build Services
Some of Our Current and Past Clients Include:
Ashley Capital
Chrysler Corporation
City of Monroe
City of Pontiac
City of Port Huron
Costco
Cranbrook Village
Detroit Public Lighting
DTE Energy
Eastern Michigan University
E. B. Eddy/Domtar
Etkin Management Company
Faygo Beverages
Flexible Products
Friedman Integrated Real Estate Solutions
FTG Enterprises
Gratiot Center
Grand Sakwa
Grubb & Ellis
JCI/Johnson Controls
JHP Pharmaceuticals
---
Don't let a small issue turn into a big problem, contact our office today to schedule an inspection or repair services for your transformer.